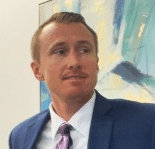 En Factor Podcast
The En Factor Podcast features conversations with entrepreneurs who have started, stumbled and succeeded.
Acing the Game of Real Estate with Aaron May
My guest on today's episode is Aaron May. After graduating with a bachelor's degree in sociology from Florida State University, Aaron went on to begin his career as a tennis professional. Working in the tennis industry until he became The Director of Tennis at Esplanade Golf and Country Club. Aaron applies an entrepreneurial mindset in life and in 2019 saw an opportunity to pivot into a full-time career as a self-employed realtor. Today, Aaron is a leading Realtor at Coastal Luxury Partners representing some of the region's finest properties. Listen in as we talk about the importance of finding opportunities, taking action and executing past failure.
Keywords: Coach, Tennis, Time, Trust, Selling, AI, Success, Failure, Real Estate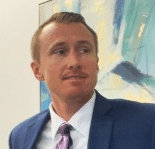 The En Factor® Podcast
Conversations with Entrepreneurs
Hosted by Dr. Rebecca White
Our audience of aspiring and established entrepreneurs are inspired to persevere throughout their entrepreneurial journey. You will hear first-hand stories of success, resilience through failure, and how to become a master in your field.