Module 1 of the Opportunity Recognition Course
The Science and Craft of
Opportunity Recognition
Module 1 of the Opportunity Recognition Course
The Science and Craft of Opportunity Recognition
An entrepreneurial mindset begins with the ability to recognize opportunities, and research has shown that successful entrepreneurs are really good at turning ideas into innovation.

In this foundational module of the Podagogy™ Method Series, you will learn the science behind recognizing opportunities and how this skill can become a deliberate practice.
Who's this module for?
Who's this module for?
What will you learn?
What will you learn?
Who will you learn from?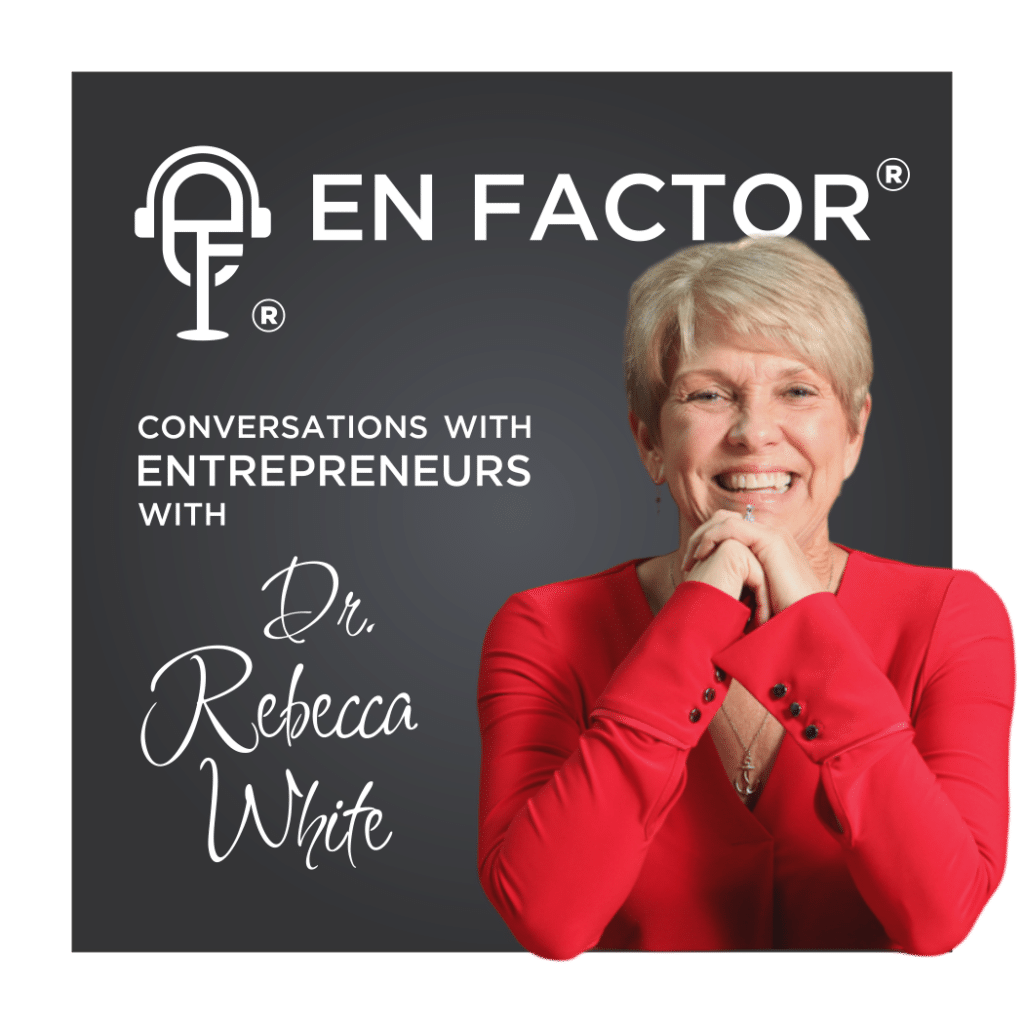 Your personal guide on this journey is Dr. Rebecca White, an internationally-recognized and award-winning executive board member, entrepreneur, educator, business consultant, author, and podcaster with expertise in the design, management and leadership of innovation.
She's the host of the En Factor® Podcast and will take you on an inspiring and foundational journey in this module on The Science and Craft of Opportunity Recognition.
Masters of Opportunity Recognition you will meet in this module:
Bonnie Harvey and Michael Houlihan, founders of Barefoot Wine
Danny Mastronardo, co-founder of Nardo's Naturals
Caue Suplicy, founder of Barnana
Lisa Druxman, founder of Fix4MOM
Selma Sayin, founder of Selma's Cookies
Christina Sparks, founder of Soulgana
Edouard Carrie, founder and CEO of Environmental Cleaning Solutions S.A. (ECSSA)
Masters of Opportunity Recognition you will meet in this module:
Bonnie Harvey and Michael Houlihan, founders of Barefoot Wine

Kevin Harrington, original shark on TV hit show Shark Tank and founder of the Infomercial

Donna Salyers, founder of Donna Salyers Fabulous Furs

Danny Mastronardo, co-founder of Nardo's Naturals
Frans Johansson, author and thought leader

Caue Suplicy, founder of Barnana

Ira Greene, founder of Free Brands

Lisa Druxman, founder of Fix4MOM

Selma Sayin, founder of Selma's Cookies

Christina Sparks, founder of Soulgana

Nicholas Henrichsen, founder of Carlypso (sold to Carvana) and Clutch

Edouard Carrie, founder of ECSSA, Haiti